Types of Public Transportation in Nice
Public transport is the best way to get around the city, whether you are making daily journeys or if you are just visiting and want to do some sightseeing : it's comfortable, quick, well-connected and much more sustainable than private vehicules.
In Nice, there are three train stations, three tram lines and a large fleet of buses that can take you anywhere in the city.
Two stations have been set up with a direct connection to terminals 1 and 2 at Nice Côte d´Azur airport, which are connected to the city center in less than 20 minutes.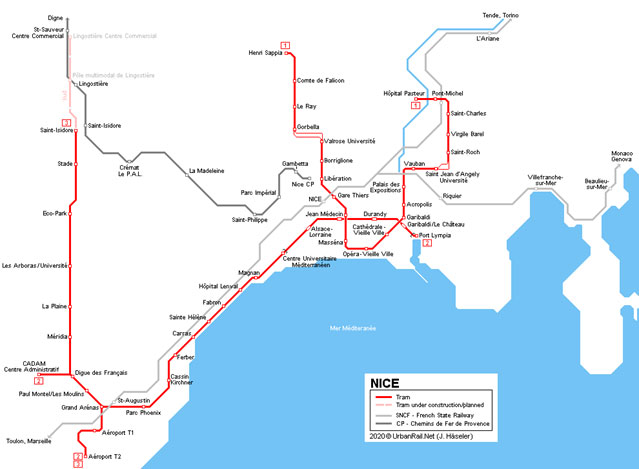 The Lines d'Azur bus network has more than 93 lines serving the 49 municipalities of the Nice Côte d'Azur metropolis. It offers great flexibility in the hours and unique and attractive pricing.
Five tram-effect bus lines (lines 5 to 9) and an essential line (line 17) are at your service from 5 a.m. to 1 a.m., at a frequency of 30 to 45 minutes from 10 p.m. to 1 a.m.